Enhancement
SAFE v20.0.0 adds composite-beam modeling and design to become the ultimate tool for the analysis and design of all types of floor and foundation systems. PT modeling tools have been improved and expanded. New support-line and slab-panel features increase productivity for tendon layout, design-strip definition, pattern loading, and results interpretation. Improvements in drafting, analysis, display, and reporting round out this major upgrade to SAFE. Learn more about these new features.
USER INTERFACE
DirectX graphics have been enhanced for quality and speed. Lightning-fast DirectX graphics with full 2D and 3D drafting and selection capability provide faster and clearer rendering.
MODELING
Slab panels are a new entity that can be automatically generated using grids or support lines, or they can be user-drawn. They overlay the floor system and can be used to apply live load for load-pattern analysis, and they can also be used to report mid-panel displacements and soil-pressure summaries.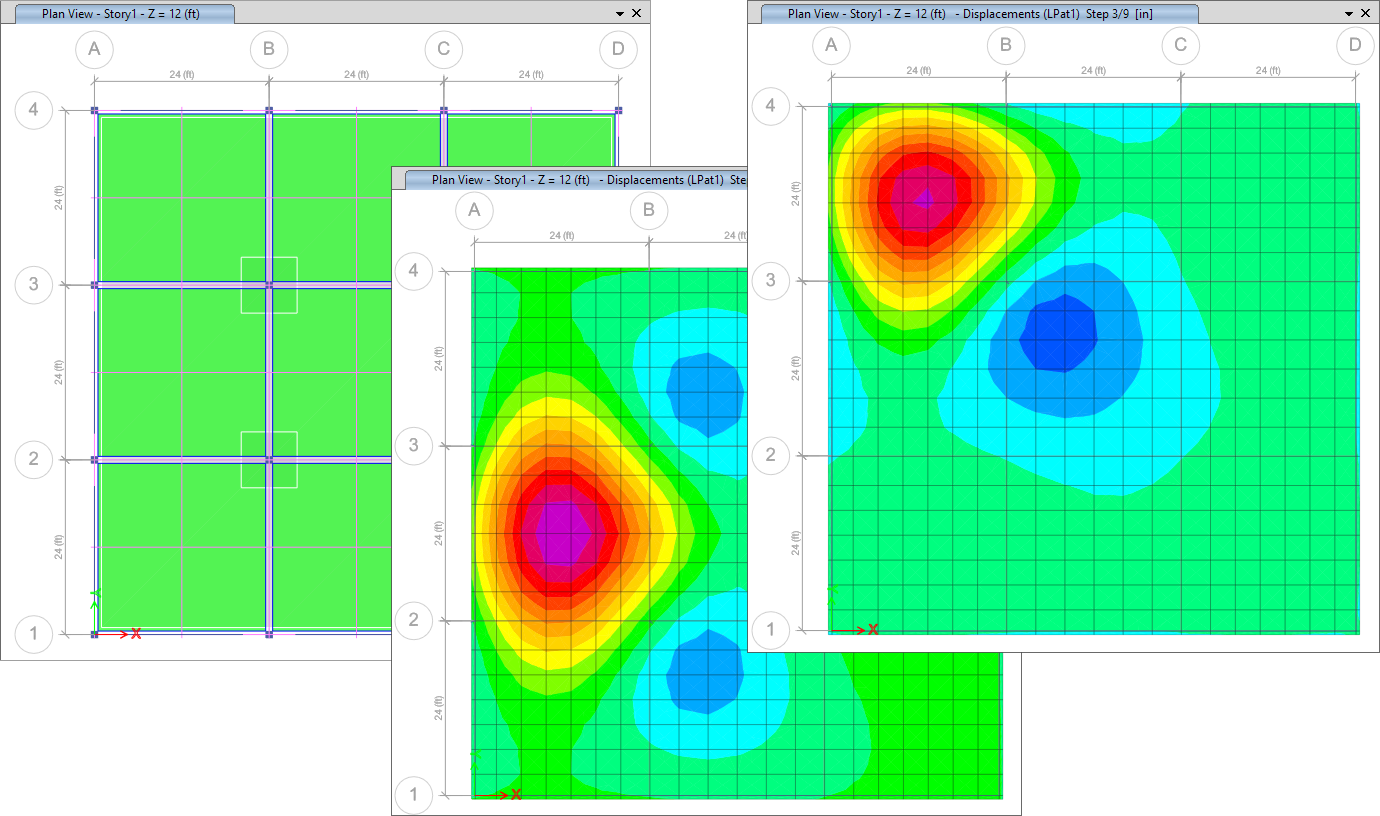 Support lines have been added for faster modeling of design strips and tendon layout. They can be drawn and edited on-screen as well as generated automatically along grid lines.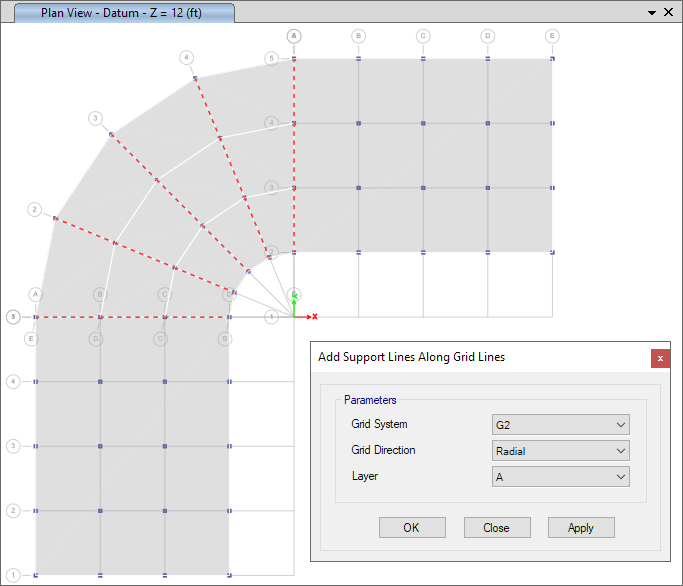 The PT tendon vertical-profile display has been expanded to show all editable information related to the tendon profile, geometry, loads, losses, and load balancing in a single location.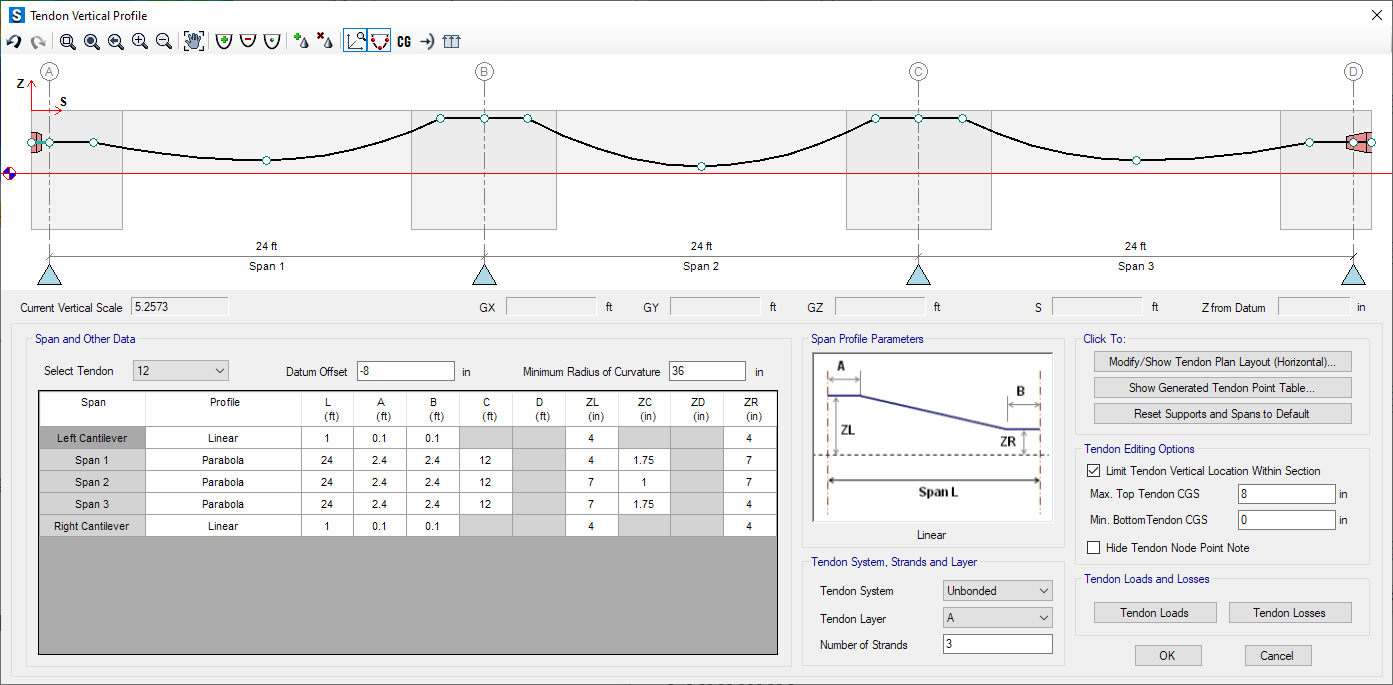 A general mesher has been added which primarily favors quadrilateral elements but transitions to triangular elements as needed for sharp corners and irregular geometry. The rectangular mesher is still available as an option.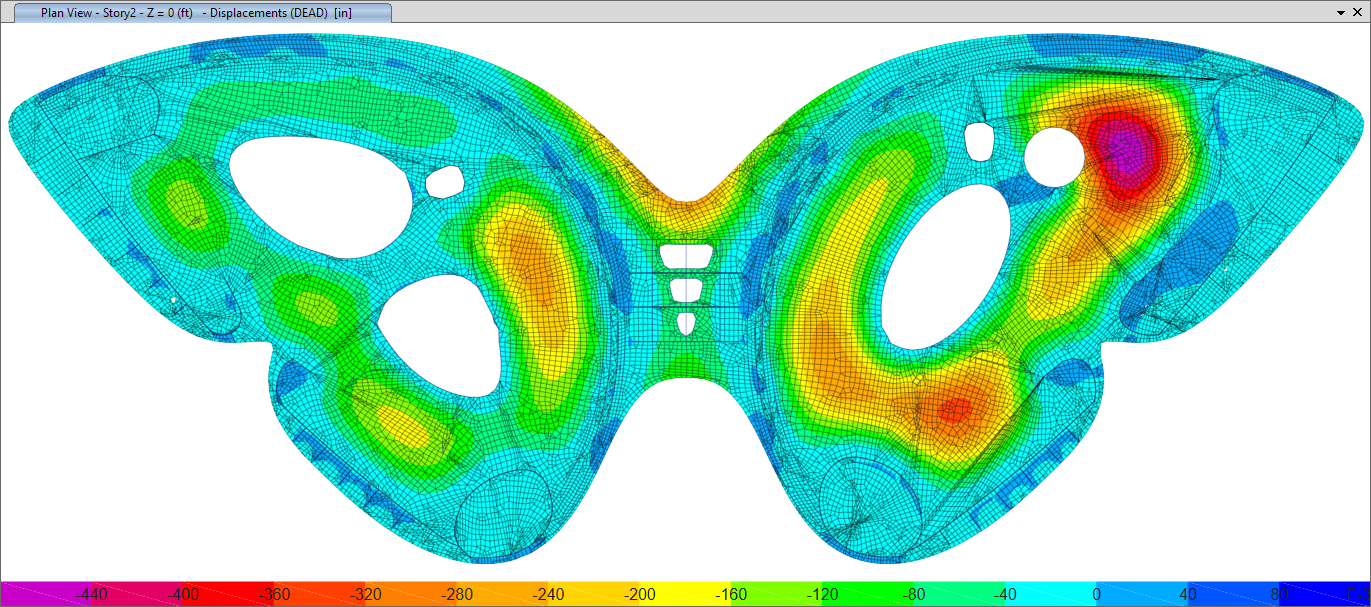 Uniform area loads in multiple load patterns can now be applied as a single assignment using load sets.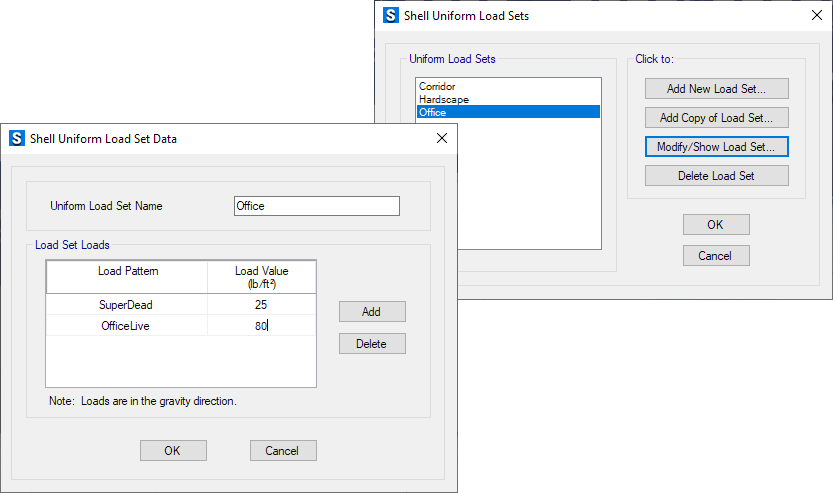 A new insertion-point assignment is available that allows more control over the vertical and horizontal alignment of slab objects.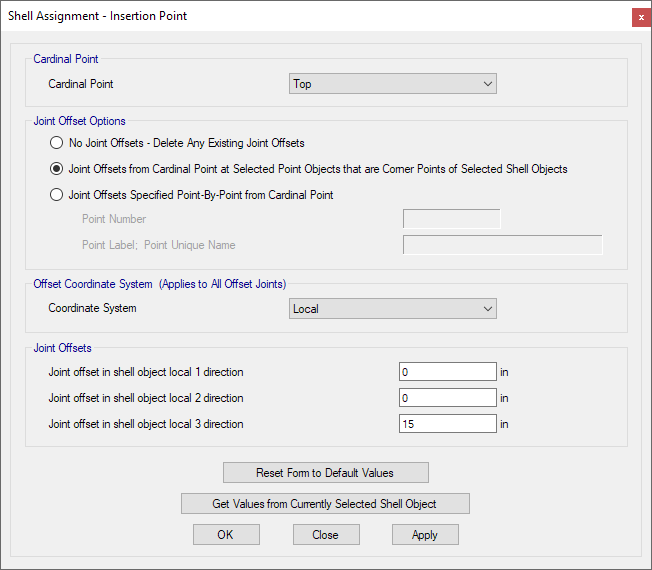 DRAFTING
Models can now be created by converting AutoCAD®Architectural Plan elements into SAFE objects or by tracing over AutoCAD® plans for more control.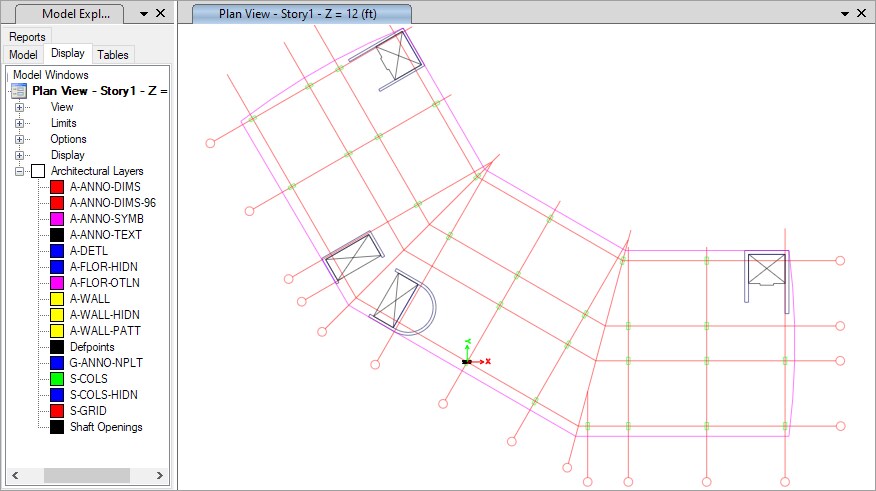 Live previews of changes are now displayed while editing and drafting model objects.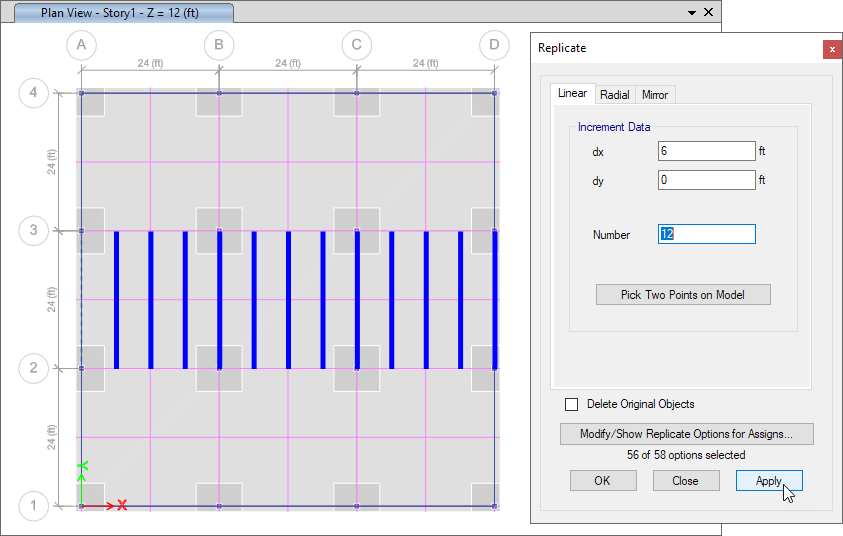 Enhancements have been made to simplify the drawing and editing of user-specified rebar. Bar spacing and the vertical offset from a datum can now be viewed and displayed in the model.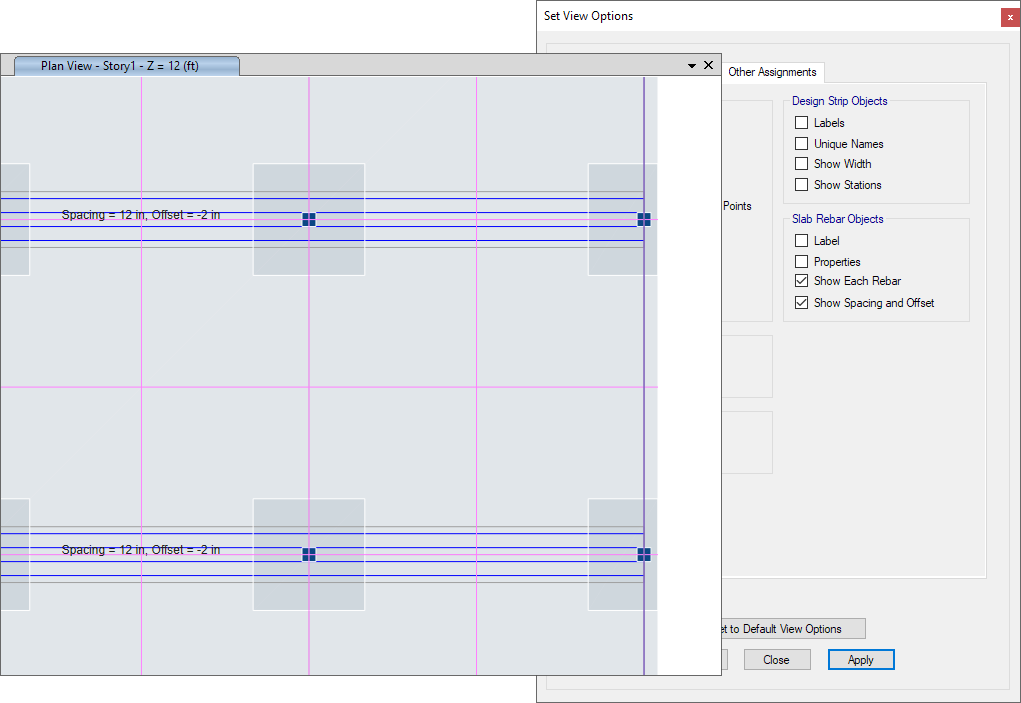 ANALYSIS
Multiple processors are now supported for analysis, design, and the recovery of results in tables. Load cases can be run in parallel based on the number of physical cores available.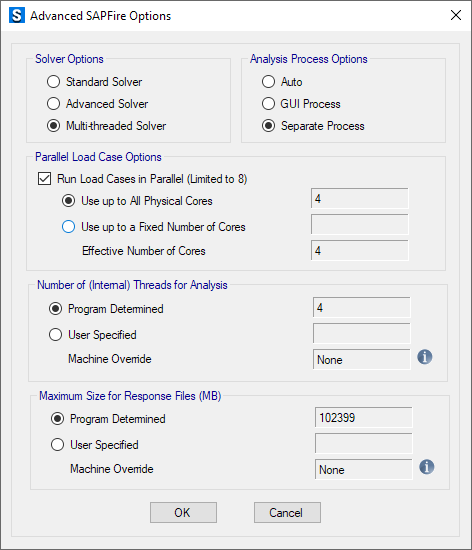 Material definition now includes creep and shrinkage models, which can be used for long-term crack-deflection analysis. Models based on the following codes are available: ACI 209R-92, AS 3600-2009, CEB-FIP 90, CEB-FIP 2010, Eurocode 2-2004, GL 2000, NZS 3101-2006.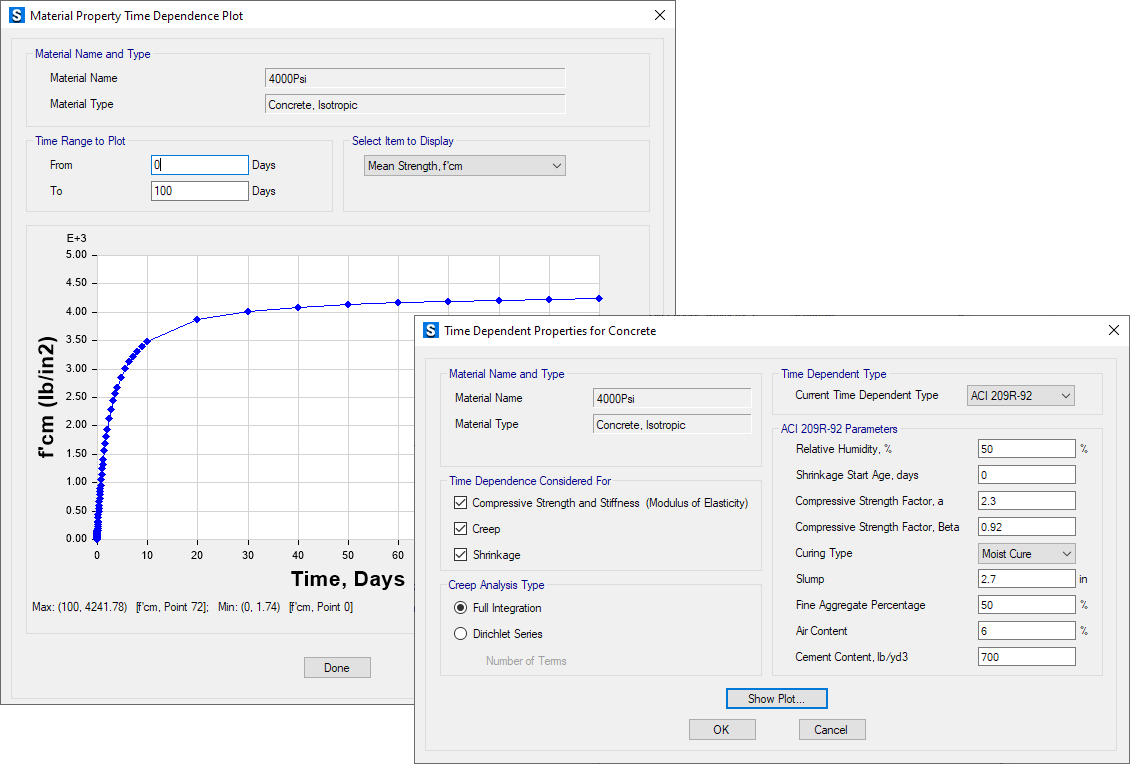 Long-term cracked deflection can now be defined at a specified material age or at a specified creep coefficient and shrinkage strain.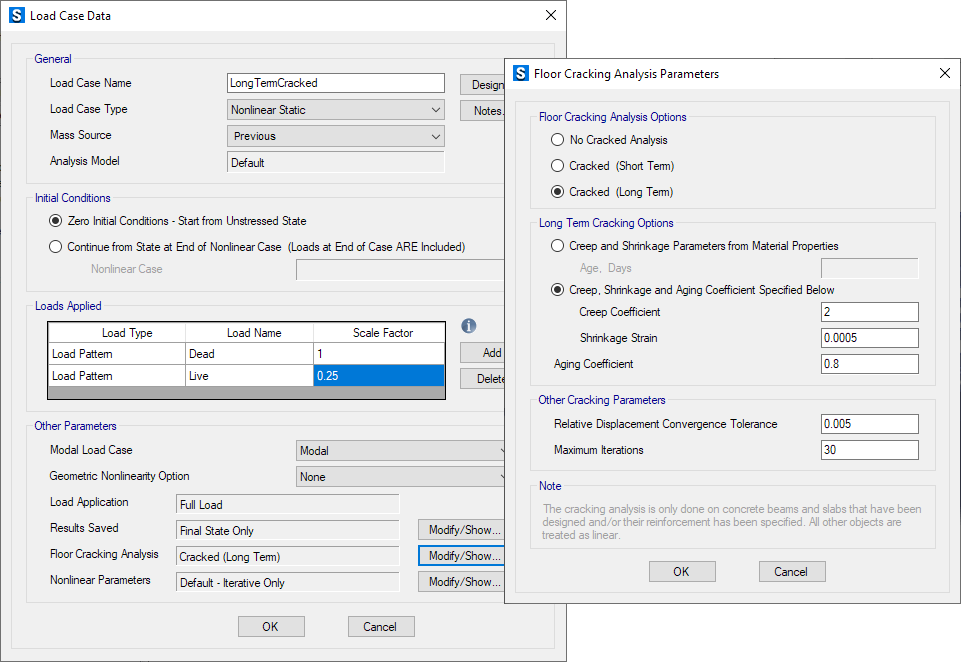 Control is now available over which load cases to run for analysis, which can save time when many nonlinear load cases are present.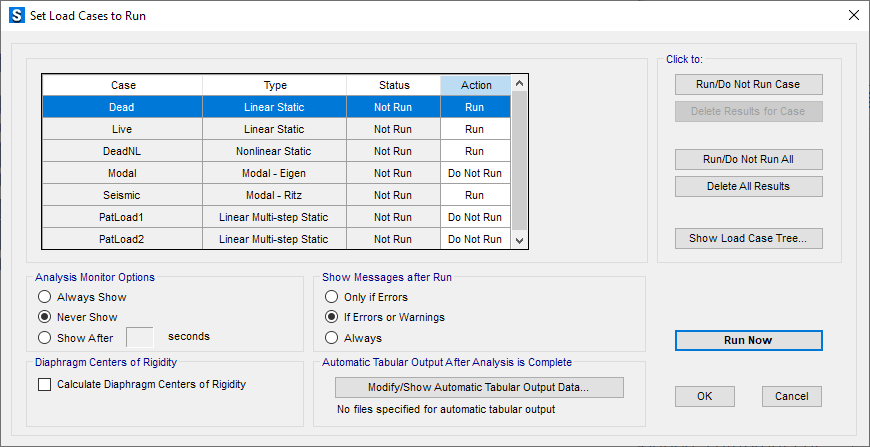 DESIGN
Composite-beam design is now available, in addition to the existing concrete-slab design, to support more floor types. Horizontal steel beams can be drawn and assigned for design. Beams with web openings, including castellated and cellular beams, can be designed. Design can be performed on the model as a whole or interactively on individual members. Design codes supported include: AISC 360-16, AISC 360-10, AISC 360-05, BS5950-1990, Chinese 2010, CSA S16-14, and Eurocode 4-2004.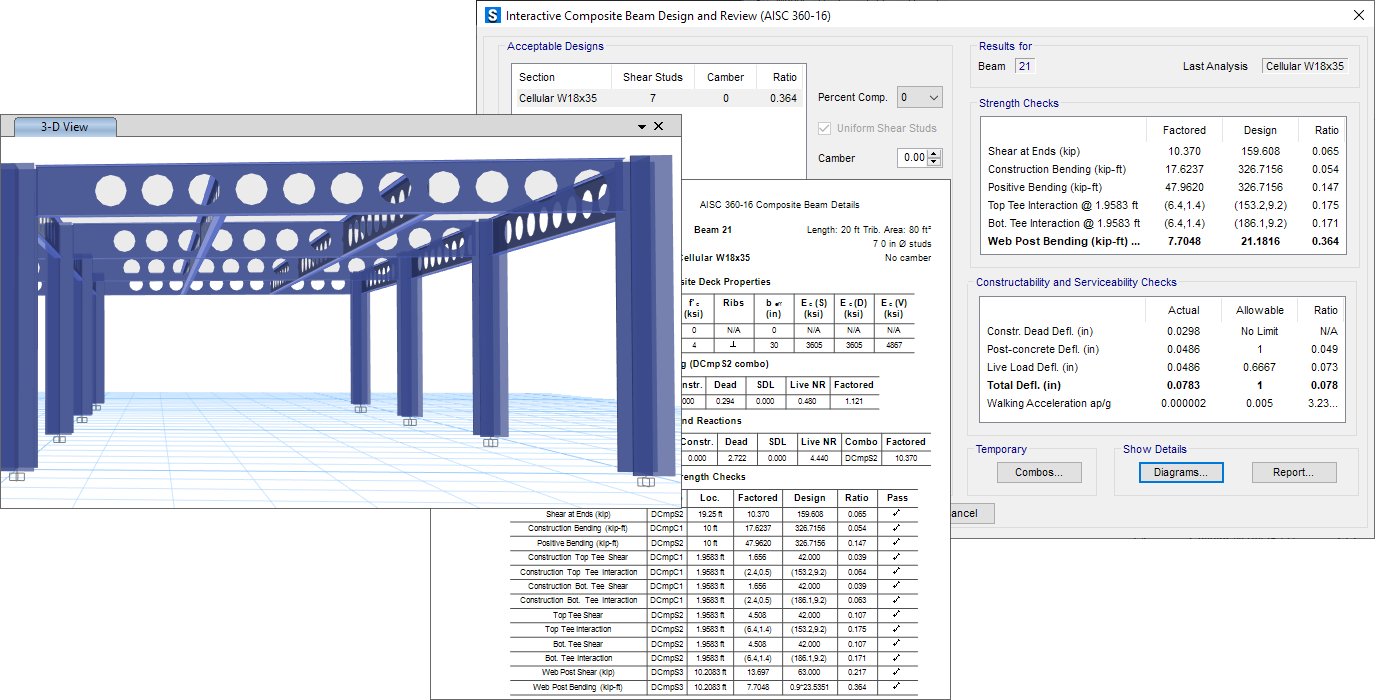 The ACI 318-19 and AS 3600-2018 codes have been added for reinforced concrete and post-tensioned (PT) design.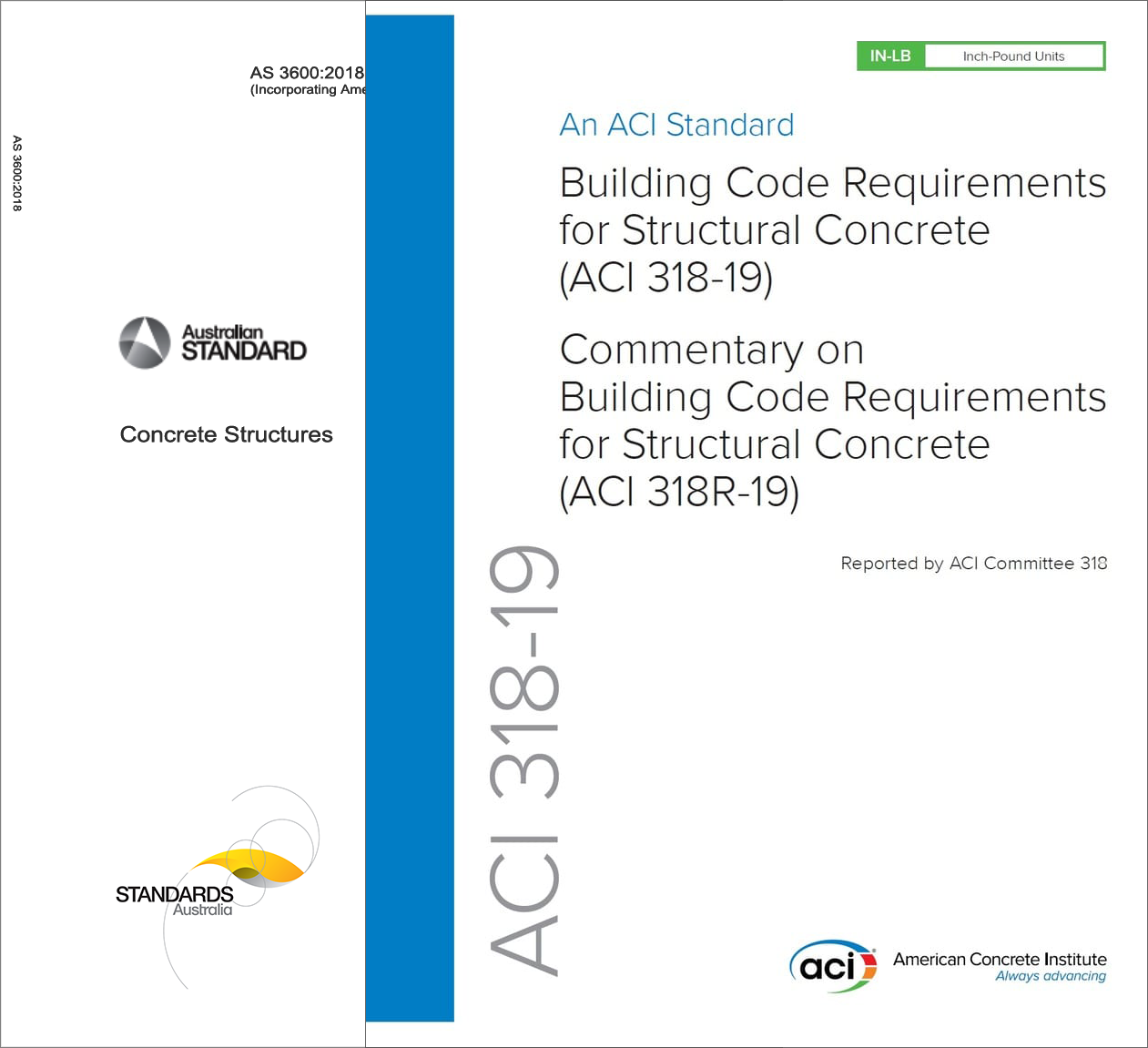 OUTPUT AND DISPLAY
Section cuts can now be graphically drawn to quickly display the resultant forces and moments summed over the cut objects.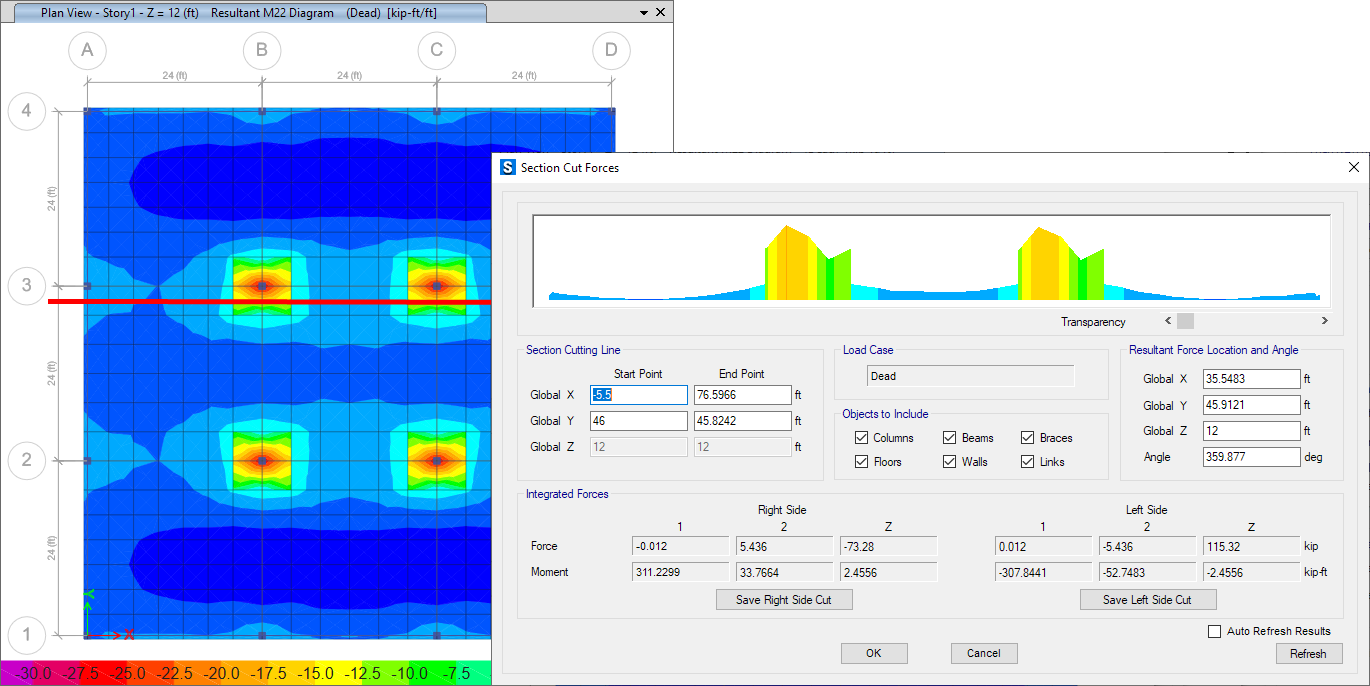 Database tables can now be easily accessed for display from the Model Explorer.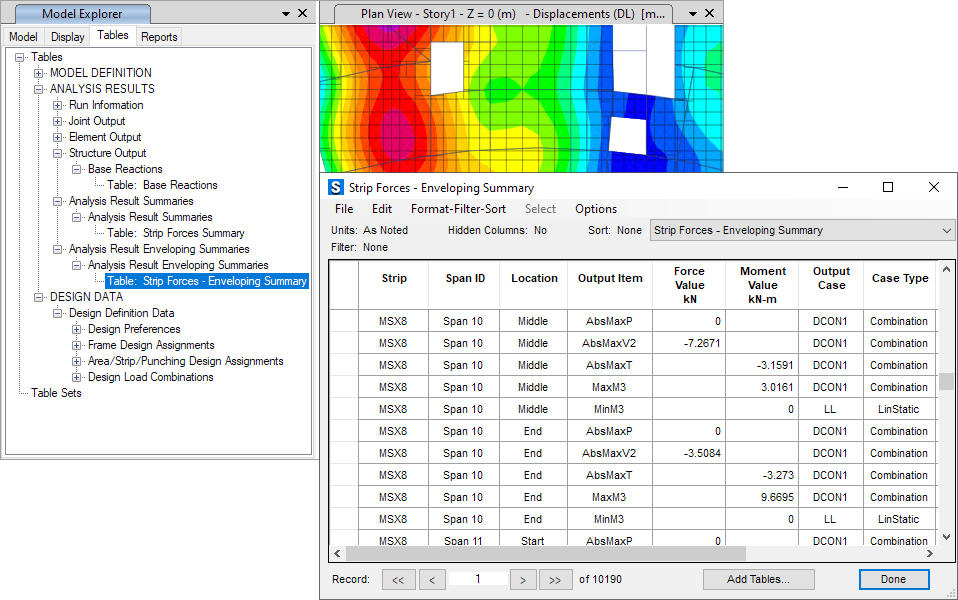 Filtering and sorting are now available for displayed database tables by right-clicking in the table column headers.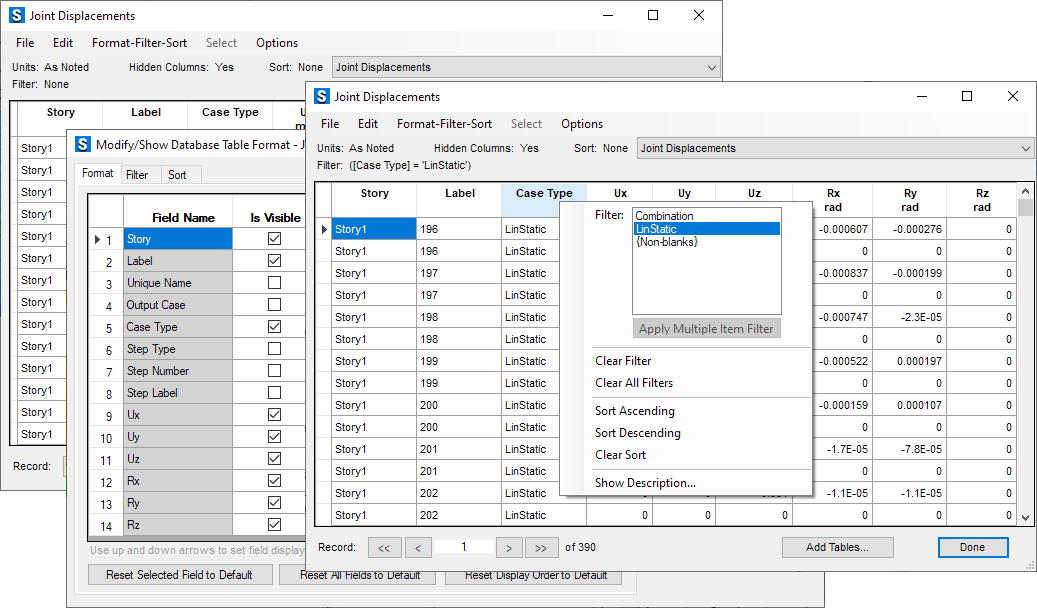 Professional-quality design reports are generated automatically along with the option for generating fully customizable reports.
IMPORT AND EXPORT
Slab and beam reinforcement detailing can now be exported to Revit® through CSiXRevit™.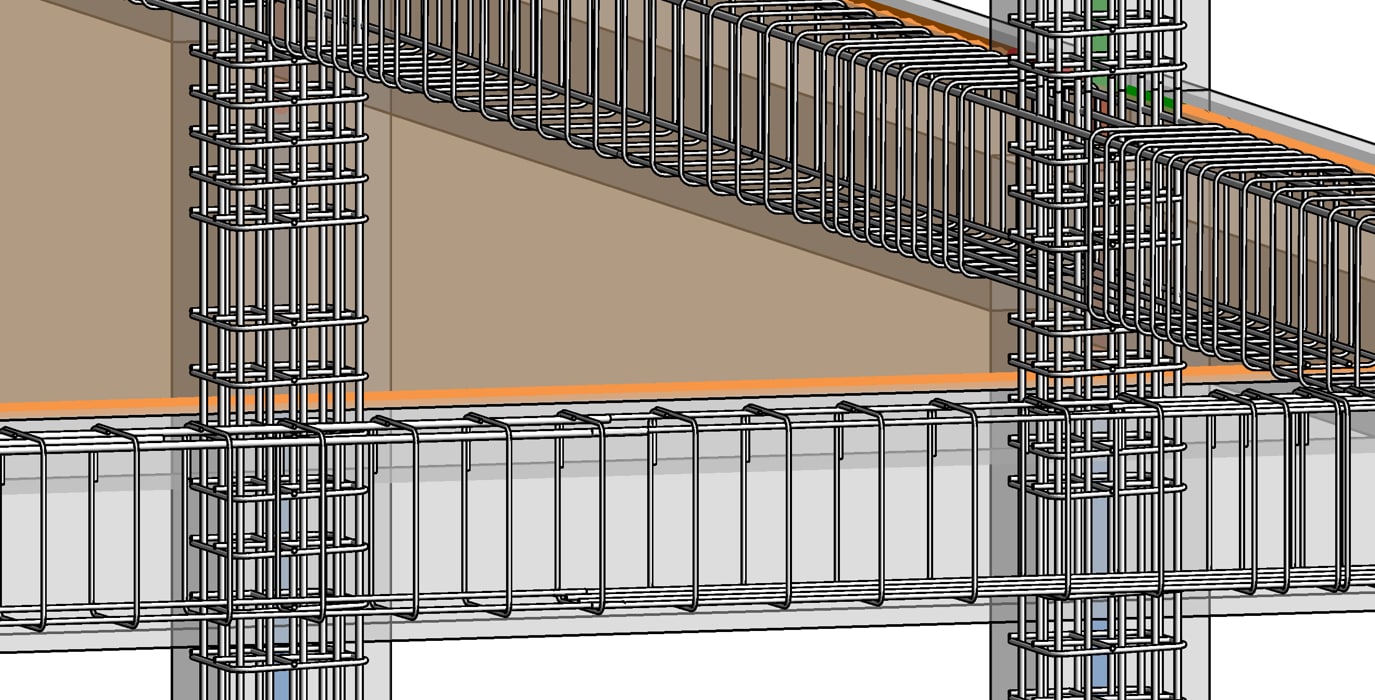 APPLICATION PROGRAMMING INTERFACE (API)
The API allows external client applications to run SAFE or attach to existing instances of SAFE to perform operations like opening and saving models, creating and modifying models, running analysis and design, and extracting results. Typical applications include specialized templates, parameter studies, and design post-processing. Client applications can be written in several different programming languages, and can connect to SAFE using .NET or COM.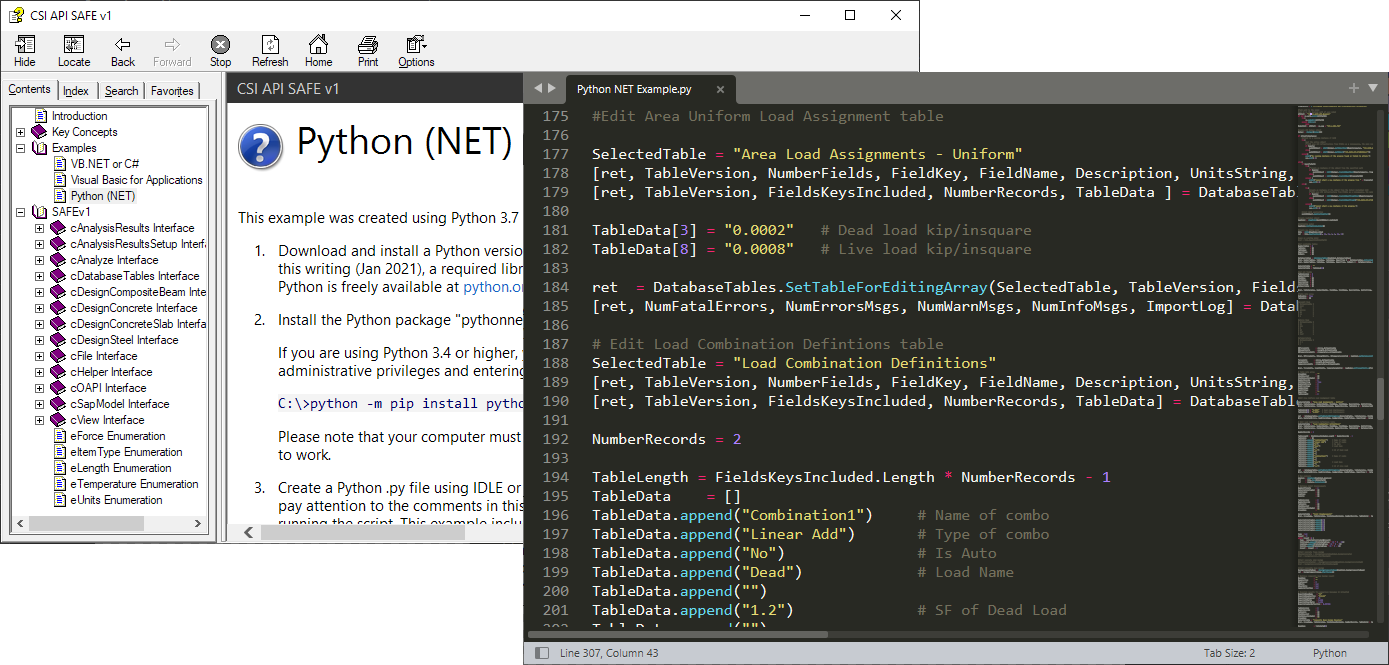 Download Link- https://mega.nz/file/MlggTCrA#tkO-OmGI-hi-JgThpHSNlIRZpqcvH4h-ZLmzCvCEuvc
Copyright Disclaimer: Under Section 107 of the Copyright Act 1976, allowance is made for "fair use" for purposes such as criticism, comment, news reporting, teaching, scholarship, and research. Fair use is a use permitted by copyright statute that might otherwise be infringing. Non-profit, educational or personal use tips the balance in favor of fair use.